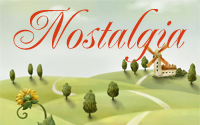 I am thankful that I received a very special
gift
from above. I am so grateful that my mom and I survived in taking care of my son, John Rey (a.k.a. Ken-Ken).
Ken-ken is three years old now and by next school opening he will enter in the school as Kinder 1.
My son is very excited to go into school and I have a hard time to explain when he will start to enter in the school. Sometimes, he wakes up early in the morning to prepare his self. He takes a bath early and eats his breakfast. He starts to walk like a smart boy going to the school since the primary school is in front of our home. Gosh...one time i didn't notice he walks alone going to the school and when I looked for him, he is standing in front of the school gate like a big boy.
Anyways, my son now is grown up fast and he learned a lot of things everyday.
Anyways, here are some of my son's photos.
Ken-ken when he was 2 months old
now he is three years old and starting to learn new things. In this picture he is learning to write.
He cooks his food.
He is also friendly. In this picture He introduced his self to this very cute girl.
He is also playful
Sometimes he is emotional
and sometimes he needs privacy.
I pray that my son has a good future awaiting in his way.

Thank you so much for visiting, this is A Maiden's Testimony.