Have yo ever felt bearing all the burden of the world?
Killing you time to time? Have you ever handled such disgrace?
This particular woman I know who is dear to me had been in the same predicament. This awe-inspiring lady has a very interesting story of love and survival.
Six years ago, she had encountered a dilemma which brought her family in true pain and agony. Shattering their dreams of being a joyful and complete kindred. It all started because her husband's third party. That certain year, her partner started to become a dipsomaniac and started to smoke. Suspicions kept chasing her. Night after night, she was suffering from complete violence and harm. It was the month between February and April that she came up with a hard decision, to leave her husband and child, until she recovers from the disaster she had been.
Five years later, after that occurrence, she had a peaceful and free life with her child who's already in sixth grade. She had known this particular man and developed a special relationship with him. They grew more in love each they though they're miles away from each other. A year after, they met each other in his country, Malaysia, there they shared precious moments together.
Three days later, she went back with a huge happy grin on her lips. Now, she was sure she had found the man of her life. A couple months after, she had learned that they can't be together. The man she had thought was hers, was a dream after all.
"I love you and I know you do, but, this is not the right time for our love to be one."
"I love you very much My Dear...and I'm Sorry."
.....and those were his last words.
Another failure in love. When will this lonely madam find her true love? She lose hope to find love but called for God to give him to her...
................

DO

YOU

WANNA

KNOW

WHO

THE

MAIDEN

IS?

................
(ASK ME)
Lollii-pii



Another piece of my daughter

LOLLII-PII, hope you enjoy reading.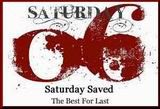 You're invited to join Saturday Saved – The Best For Last. Showcase the Post you prefer for more readership. Grab this code at [[ WmotH ]] Saturday Saved-The Best For Last is meant for Saturday Saved participants only
Please enter the your Saturday Saved Post URL by clicking on Master Linky Banner below.