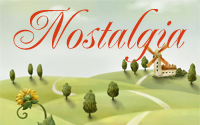 Photographs, the evidence of our past. We kept our memories in the photographs.
Last past three nights, I scanned the CD's in my drawer. I convinced myself to opened the said CD and when I looked it contains photographs. I save them in my documents and I sent some of Lainy's pictures while we are chatting.
This photos taken in June 2009.
Star in her sitting position.
Star in her standing position.
In this photo below taken last December 2010. I started to get fat with 56 kilos and 28 inches waistline.

And this picture is my latest picture taken last January, 2011.
I want to used a very comfortable clothes if I'm traveling. But, I prepared to used this fatty clothes to hide some of my divider fats. I have 29 inches waistline and 60 kilos.
And this is my newest picture taken last week. I need to hide my stomach because I look preggy. I have 62 kilos now and please don't ask my waistline, sigh.
I am body conscious now, but I observed something change with me. I have no discipline specially if I craved a foods. I can't stop myself to eat delicious and sweets food Sometimes, I woke up in the midnight and ate my snacks.
Ok, Last 2 days, I started my morning hiphop dance as my exercised. I wish there must be changes after one month. I need also to discipline myself in choosing food to take.
Thank you so much for dropping by, this is A maiden's Testimony.